David Villa used to perform with Barcelona starting from 2010 until 2013 and during this period of time, the Spanish attacker was able to lift 2 La Liga titles and a UEFA Champions League piece of silverware as well as many other trophies along the way.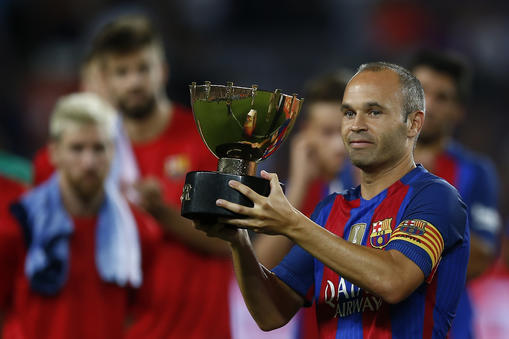 €40 million was the price tag of David Villa as Barcelona paid that amount of money in order to bring him from Valencia but his time spent at Camp Nou was generally considered to be a flop or better yet, it was not as impressive as it was initially expected.
He had to spend 8 months on the bench and was almost always being overshadowed by other players and he was eventually offloaded to Athletic Madrid and Villa is now performing with the MLS side New York City and the veteran attacker has voiced his desire to see Andres Iniesta joining him in the American club.
Even though Andres Iniesta is 32 years old, he still remains being a hugely influential figure in Barcelona and gets playing time on a fairly consistent basis.
Read more »