Ex-Gunner play maker, Cesc Fabregas who has made several inciting comments of recent made another where he mentioned his former team mate as the best he has played alongside in his career.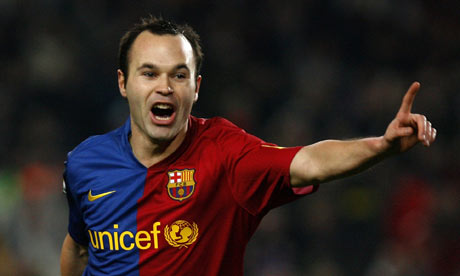 Fabregas had joined current Chelsea team mate, Eden Hazard, to declare publicly their wish that Leicester City win the English Premier League in light of the hot chase Spurs gave, before
The Foxes
eventually clinched the trophy on Monday when Chelsea played a draw with Tottenham.
The comments drew criticisms from several quarters as they opined that the players should have kept such thoughts private, especially as professionals playing against each other in the league. The Spaniard again said he believes Mathieu Flamini is the best midfielder he has played alongside.
Despite sharing the pitch with a catalogue of world class team-mates during a glittering career at Arsenal, Barcelona and Chelsea, the Spain International believes Flamini's covering qualities are unparalleled. The play maker featured alongside Xavi and Iniesta for both club and country where he spent four seasons with Flamini at Emirates Stadium before the Frenchman moved to Milan in 2008.
Flamini was introduced for Fabregas in the closing stages of Arsenal's 2006 Champions League final defeat to Barcelona but the pair played together regularly in the final season of Flamini's first spell in North London.  The player told Football Daily:
"I had two years playing next to Flamini and he covered me.
"He covers so much ground.
"If I say Iniesta or Xavi – yeah it's fantastic for the eyes but in real football it's not real for me.
"But if I had to choose one it would have to be between Gilberto Silva and Flamini."
Xavi and Iniesta are top midfielders that almost anybody would name as the best in this era but Fabregas just has a different opinion.